Azure Aqua Spa
Summer Break Staycation
Relax In The Vichy Showers & Pools With Your Friends
Bring Your Girlfriends for an Evening of Fun and Float!
Leave the Kids at Home – Get the Girls for a Float and Scrub!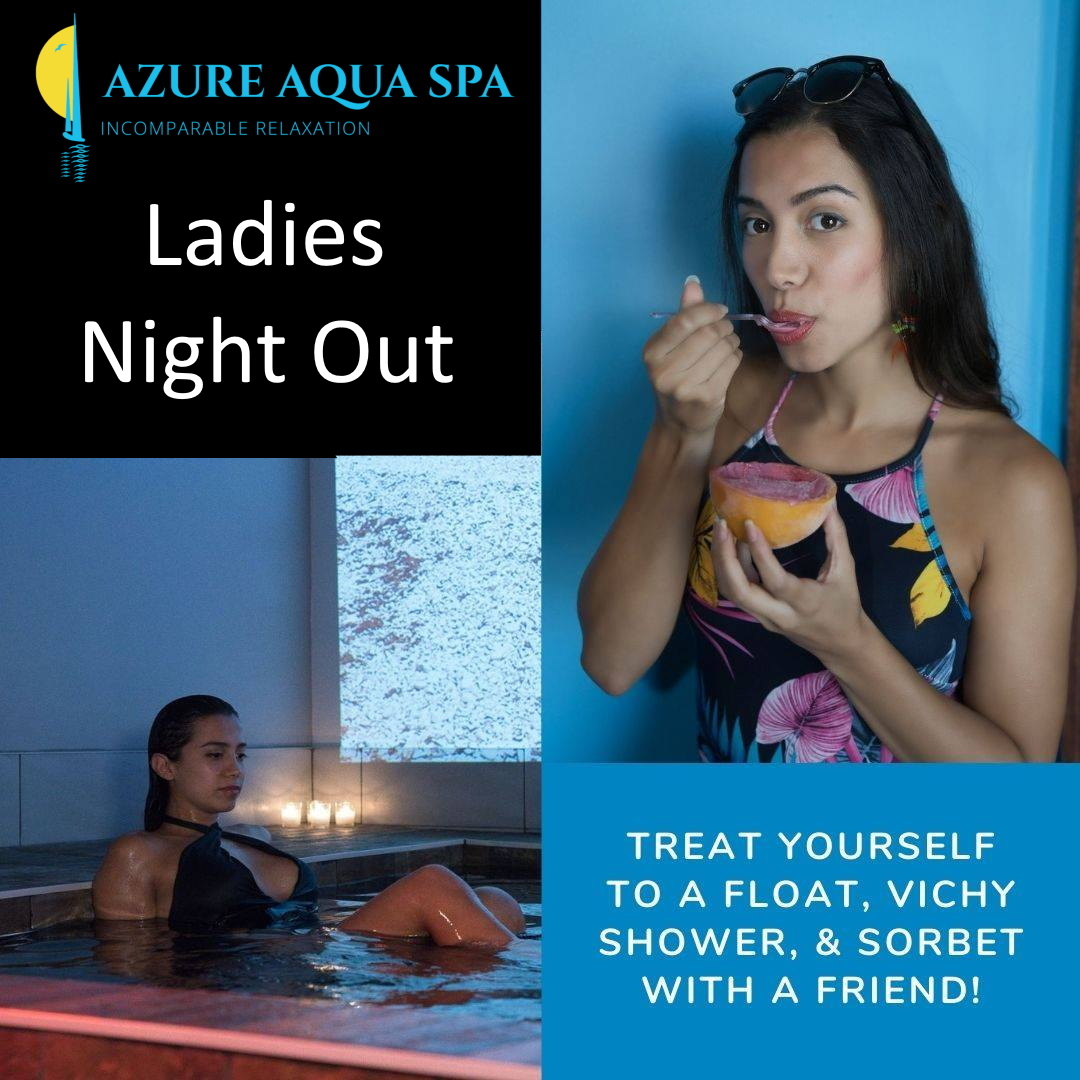 Ladies Night Out Special
Come for a Late Night 2 hour Float and Vichy with 7 of Your Closest Friends! Chill out to relaxing ambient music while you watch the relaxing video wall!
Splash in our Epsom Salt pools – Rejuvenate in Our Vichy Showers while your Girlfriends enjoy one another's company!
And ask about our catering just for you!
Call 519-893-5391 for details and booking. Click here to book
What better way to show your appreciation to yourself than with the gift of relaxation! Destress for a full hour in our salt pools and then luxuriate in the Vichy treatment with almost any aroma of oil you might choose! What better way to celebrate the day than with a delicious gift for your skin!
Gratuities not included
Performed by medical aestheticians
Insurance is not accepted
Taxes apply
Credit expires one year after purchase
For relaxation purposes only
Enjoy a one hour float and an express scrub of the day. From Monday to Thursday 9am to 1 pm.
TAXES APPLY


Expires one year after purchase