Azure Aqua Spa
Ladies Night Out
Relax In The Vichy Showers & Pools With Your Friends
Bring Your Girlfriends for an Evening of Fun and Float!
Leave the Kids at Home – Get the Girls for a Float and Scrub!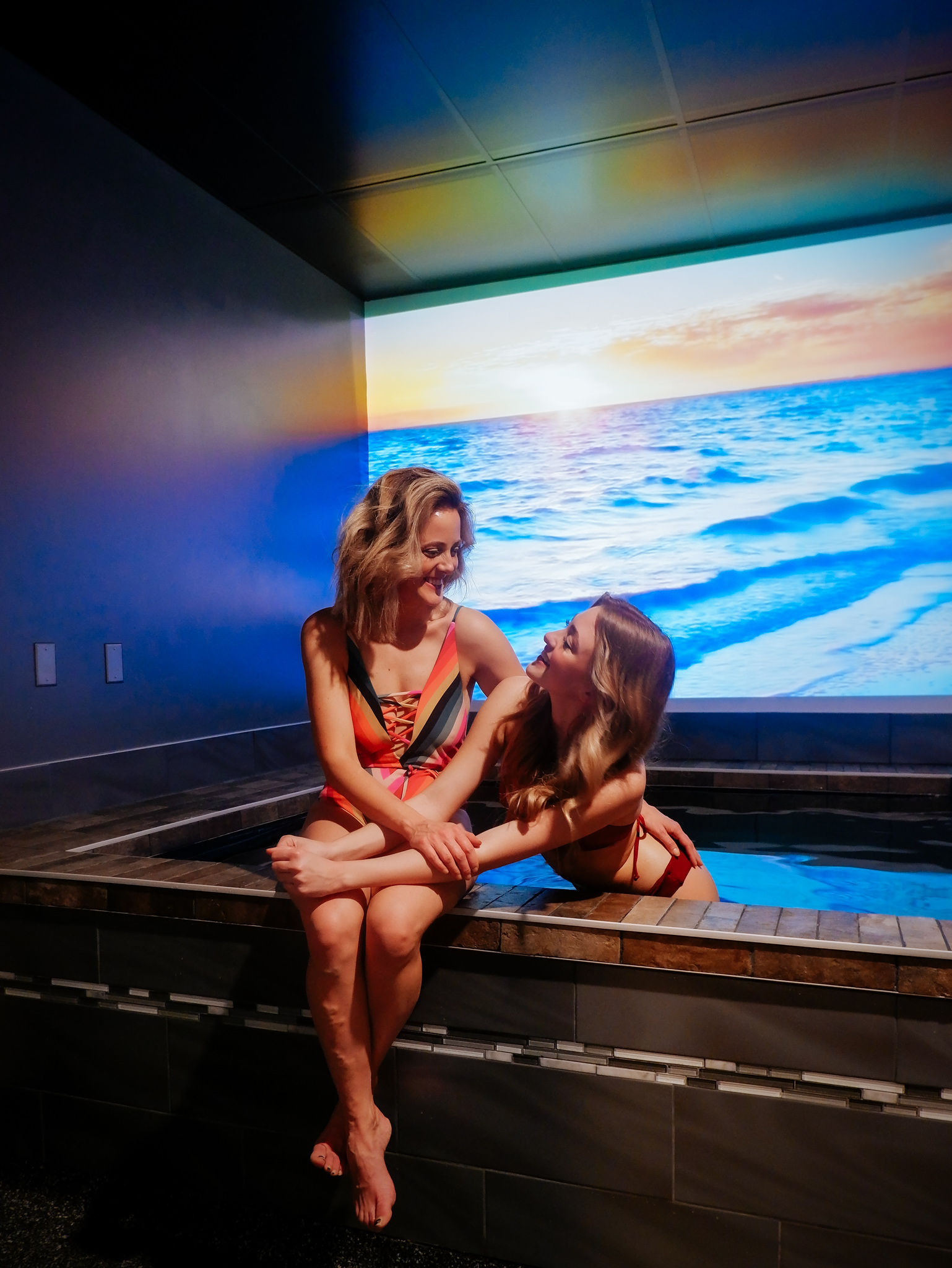 Come for a Late Night 1 hour and 30 minutes Float and 30 minute Vichy with 7 of Your Closest Friends! Chill out to relaxing ambient music while you watch the relaxing video wall!
Splash in our Epsom Salt pools – Rejuvenate in Our Vichy Showers while your Girlfriends enjoy one another's company!
And ask about our catering just for you!
You will have the spa for your enjoyment – three float pools & luxurious scrub in the Vichy room for 2 hours.
We provide;
~ cutlery, cups and plates
~ Five people minimum and eight people maximum
~we require a 48 hour cancellation by email. There will be no reimbursement otherwise.
Call 519-893-5391 for details and booking. Click here to book
Rub a Dub Dub, Friends in A Tub! Enjoy each other's company while floating in one pool and have fun just hanging out!
Three in a tub
Float only/ $180
Four in a tub
Float only/ $240