Azure Aqua Spa
Vichy Shower
Vichy Shower Treatment
Vichy shower is a hydrotherapy treatment that invigorates the entire body by the gentle massaging of cascading water. The Vichy shower has multiple shower heads attached to a horizontal bar which is suspended about 36" above your body.
When all jets are on, there is about 50 liters of water per minute flowing over the body. Vichy showers are incredibly relaxing and refreshing. The water massage is particularly effective following a body scrub or wrap but can be a stand-alone treatment. To reach a state of complete relaxation and make clients comfortable, we adjust the water temperature to your comfort level and we dim the lighting to your liking.




Enjoy 20 minutes of water's heavy downpour, creating a powerful, stimulating hydrotherapy massage.
Taxes apply | 20-minutes
Expires one year after purchase
Discover the magical blend of Dead Sea minerals and argan oil. A cleansing experience with a rich foamy lather to revitalize your body's shine. This treatment sweeps away any excess oil and impurities from your body leaving it smooth and soft.
Taxes apply | 30-minutes
Expires one year after purchase
This rich scrub works as a great energizer and exfoliant, leaving your skin soft and smooth.
A mint chocolate treat for your skin that smells delicious and is absolutely addicting.
Warning: you will crave chocolate.
Taxes apply | 30-minutes
Expires one year after purchase
Inspired by the sweet air of a summer breeze by the beach, the perfect blend of wild pears and sensual magnolia, this treatment will envelope you in magical and exciting adventure. Your skin will feel silky-soft and nourished with long lasting moisture and elegant aroma.
Taxes apply | 30-minutes
Expires one year after purchase
GRATUITIES ARE NOT INCLUDED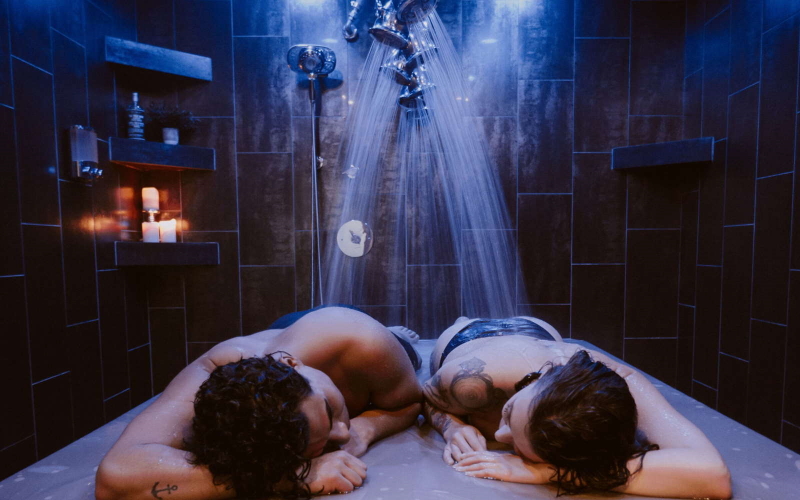 Benefits
Learn how a Vichy shower can help you. There are countless reasons why you should have a Vichy shower.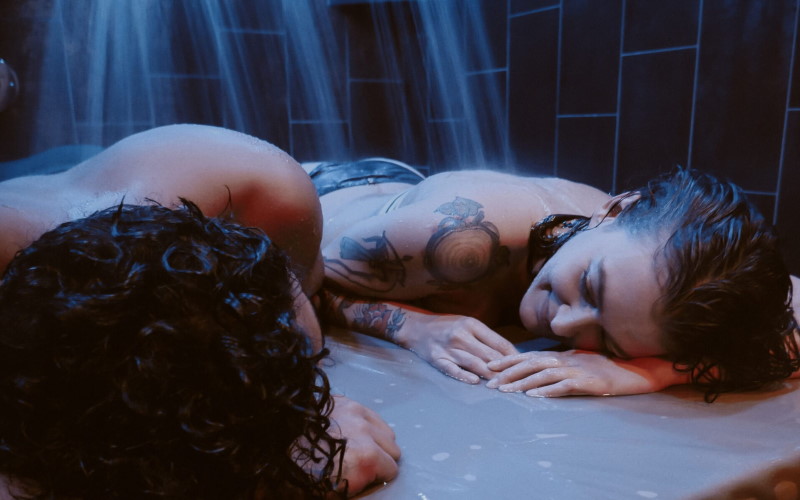 Contraindications
If you have concerns about whether or not to try a Vichy shower treatment, please read the contraindications here.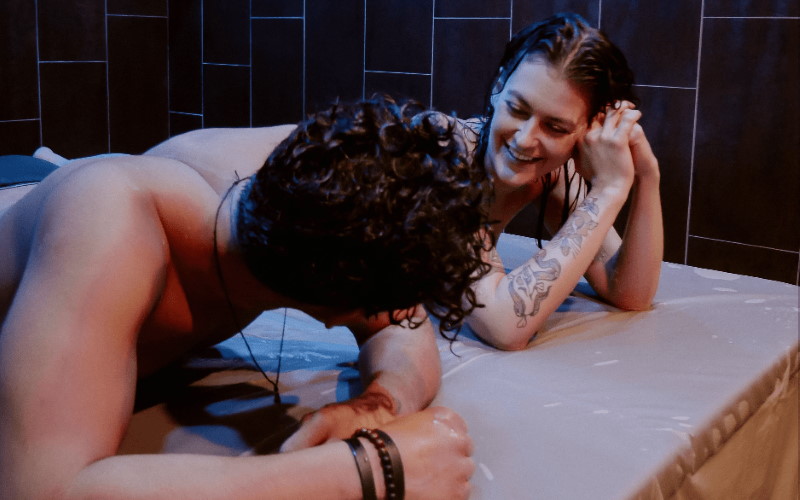 Preparations
If you're new to Vichy treatments, you may be a little unsure about what to expect & how to prepare. Learn more here.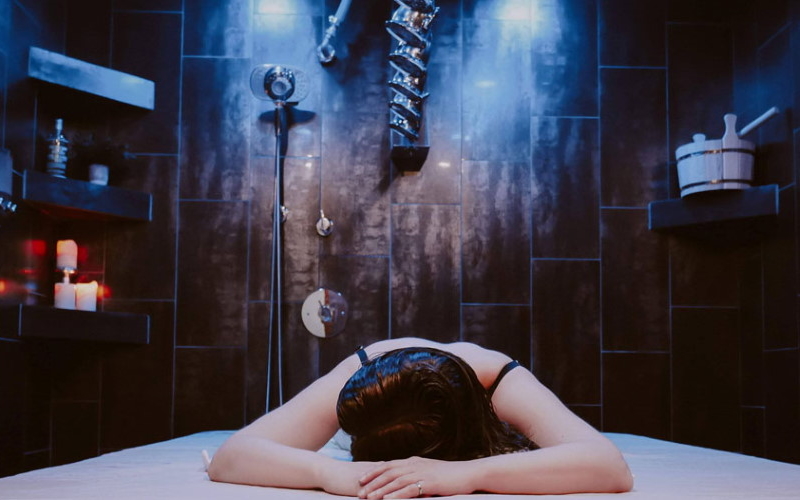 Instructions
Learn more about how to prepare for vichy shower treatment at Azure Aqua Spa.