Azure Aqua Spa
Ladies Night Out
Relax In The Vichy Showers & Pools With Your Friends
Bring Your Girlfriends for an Evening of Fun and Float!
Leave the Kids at Home – Get the Girls for a Float and Scrub!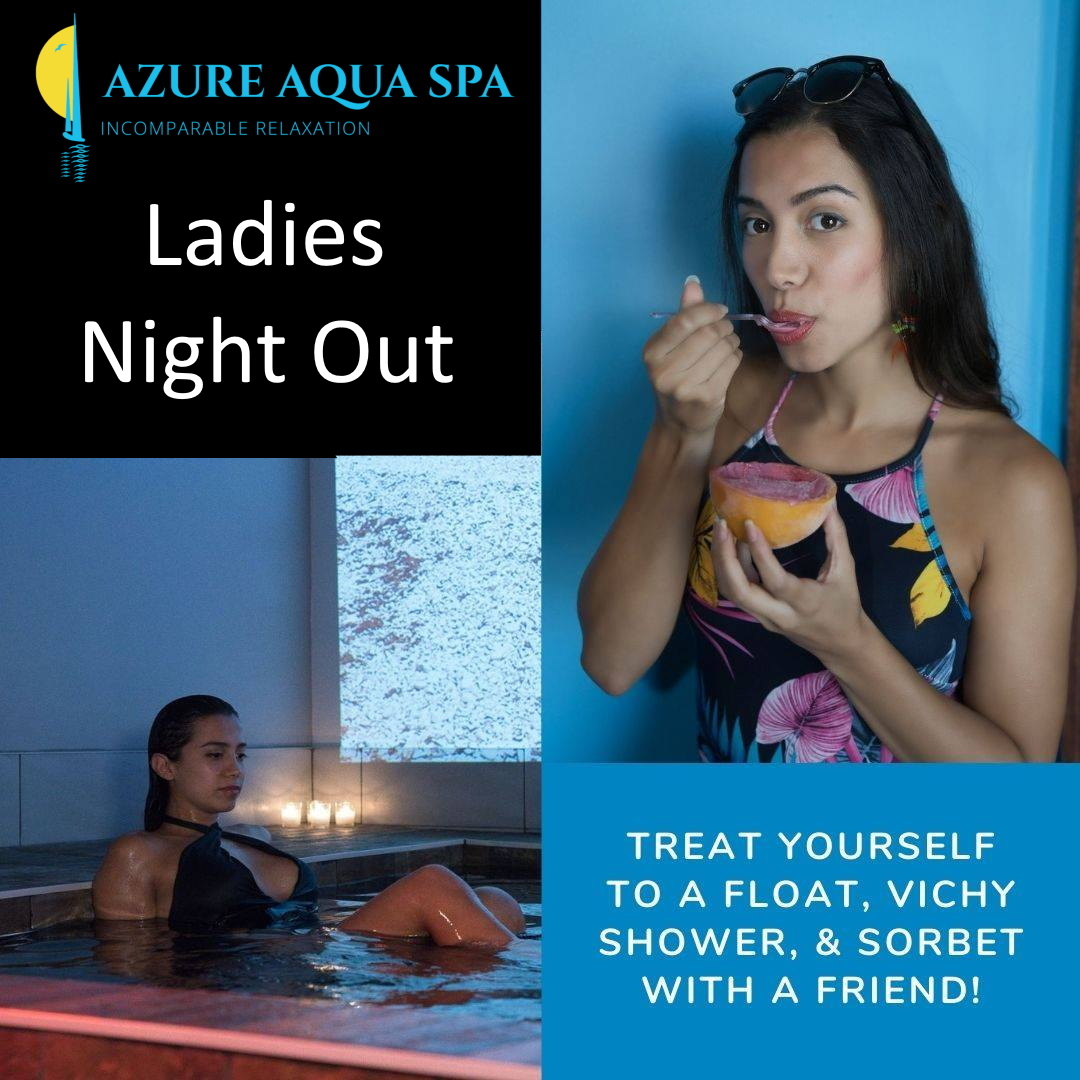 Ladies Night Out Special
Come for a Late Night 2 hour Float and Vichy with 7 of Your Closest Friends! Chill out to relaxing ambient music while you watch the relaxing video wall!
Splash in our Epsom Salt pools – Rejuvenate in Our Vichy Showers while your Girlfriends enjoy one another's company!
And ask about our catering just for you!
Call 519-893-5391 for details and booking. Click here to book